Using the "Bulk Email Send" feature - once you have created a bulk email template - you can configure a customized mailing list to send the bulk email to. You can search your Customer or E-Club database to create a mailing list. Comprehensive searches can be done for parameters including name, address, phone number, customer number, E-Club opt-ins or reminder dates, and also for specific purchases.
The bulk email send has a variety of potential applications. You can email customers who have purchased a specific item promoting a related product, or just thank them for their purchase and follow up with a satisfaction survey.
You are able to create and save as many mailing lists as you want. As stated, you can search for customers by any parameter. When a customer is located you can add them to a mailing list.
Use the mailing list to share special offers or sales with customers - you can specify customers who have recently purchased items, or have purchased specific items.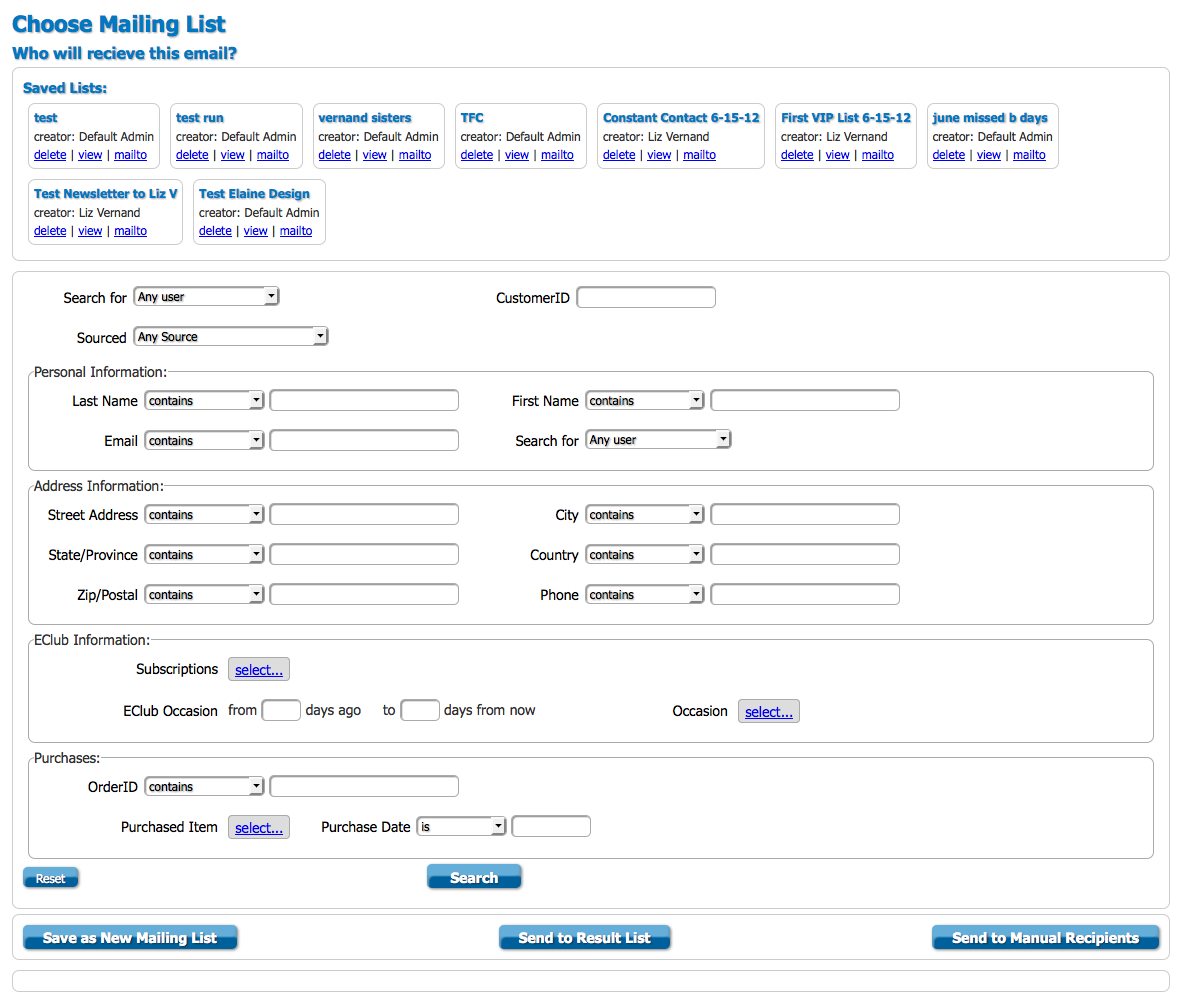 Total Control contains all of the web tools a developer, graphic desginer, or business owner may need to complete any project. CLICK HERE to discover all of Total Control's features.