Within Total Control bulk mail sending is easy with Bulk Email Templates. These bulk email templates can be set to automatically message your E-Club members on specific dates that they indicate when they register for the E-Club. Bulk emails can also be manually addressed to specific recipients.
Bulk emails are as highly customizable as Total Control web pages are and contain most of the same features as our "Page Builder" with some exceptions such as a Store. You can create a very elaborate and interactive email containing text, images, video, and links.
You are able to create and save as many Bulk Email Templates as you want.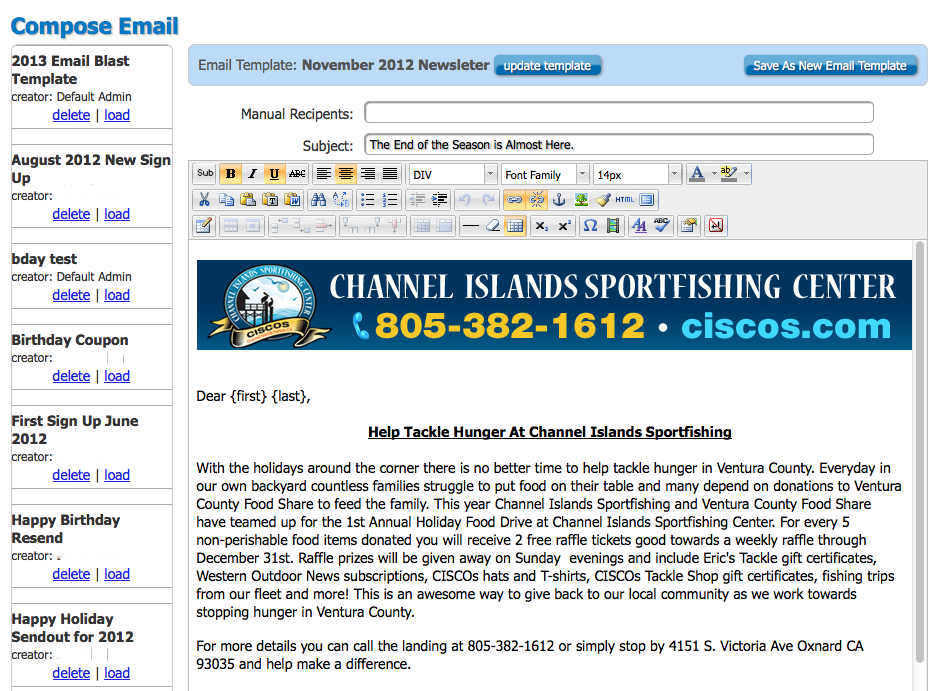 Total Control contains all of the web tools a developer, graphic desginer, or business owner may need to complete any project. CLICK HERE to discover all of Total Control's features.