Total Control's E-Commerce feature lets you manage all of the shipping boxes you have available for shipment. You can add an unlimited amount of standard and oversized shipping boxes.

Each box can be completely configured by Name, container type, box weight, maximum item weight, inner box dimensions, domestic and international handling fees, standard or oversized collection. Each box can also be set to active or deleted so that online shoppers will not be able to choose boxes which aren't available, but the site admin won't have to recreate the box again when it becomes available, they can just set the box back to "active".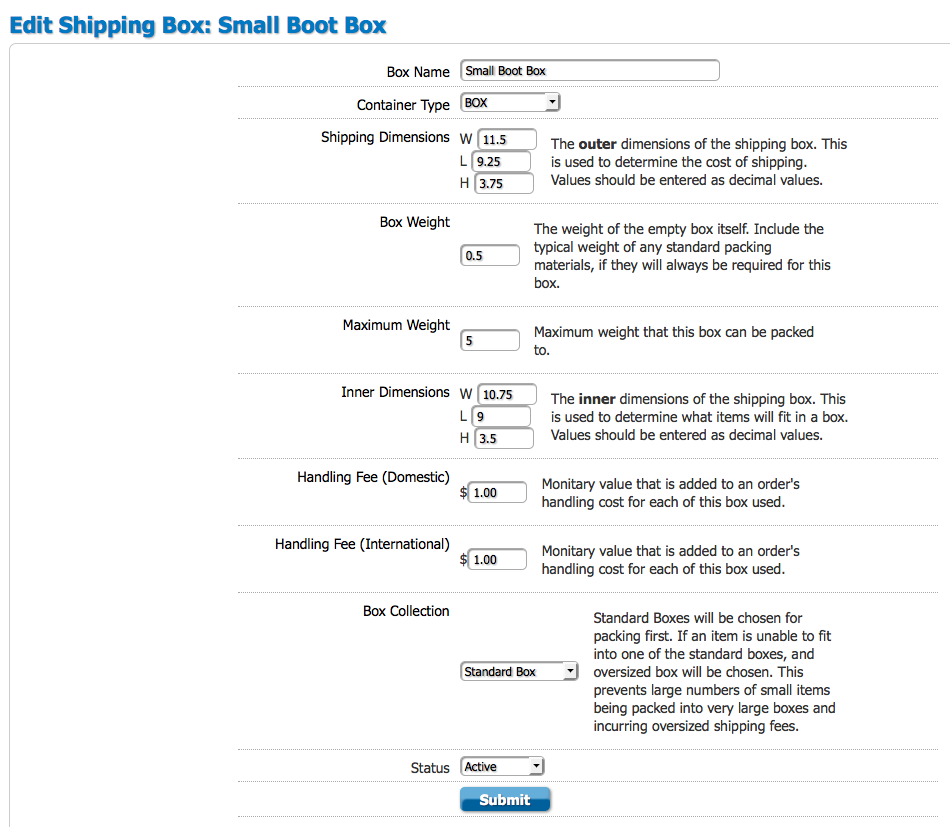 Total Control online store software contains all of the functionality required to run a professional online retail business and to manage the site with ease.
Total Control contains all of the web tools a developer, graphic desginer, or business owner may need to complete any project. CLICK HERE to discover all of Total Control's features.