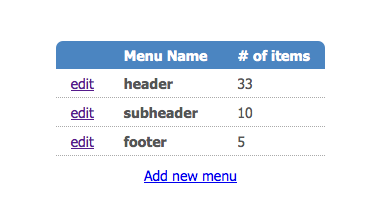 Using the menu builder you can quickly and easily create customized navigation menus for your webpage. Drop-down menus can be utilized to create a very clean and easy-to-navigate menu system. Menus and submenus can be oriented horizontally across the top of the website and a third "footer" menu can contain additional menu entries and is positioned along the bottom of the website.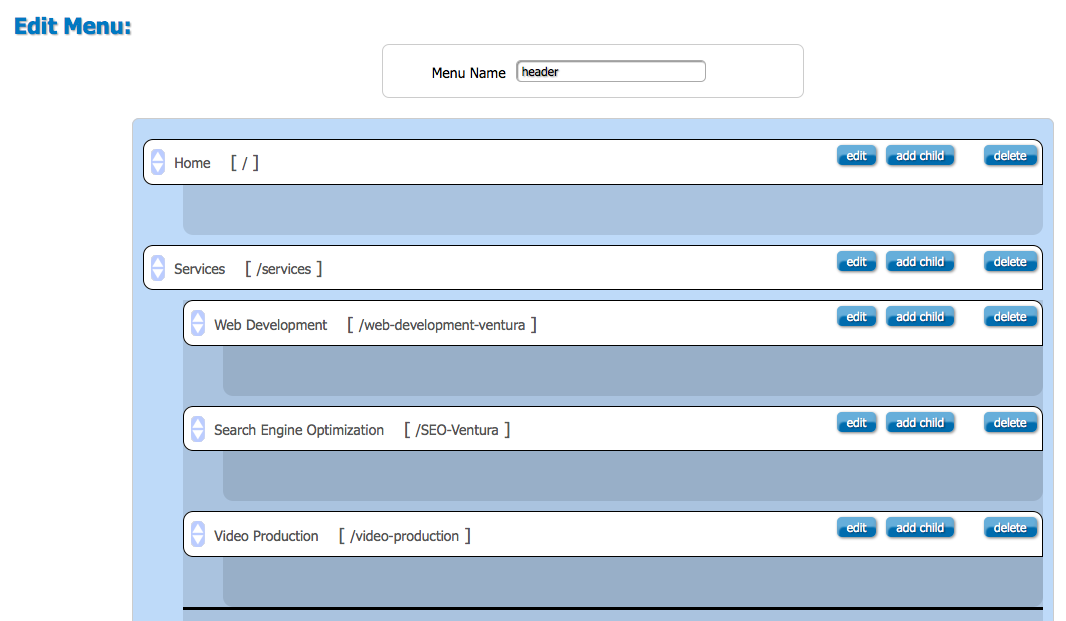 The Menu builder makes cleaning up or reworking navigation as easy as possible and saves huge amounts of time over static-HTML or other CMS methods.

Total Control contains all of the web tools a developer, graphic desginer, or business owner may need to complete any project. CLICK HERE to discover all of Total Control's features.