Total Control is an ideal solution for E-Commerce websites. The Sales Report feature provides comprehensive tracking and sales statistics. The Sales Report is an easy at-a-glance review of daily and monthly sales figures including number of orders, total revenue, and average sale amount. This feature also presents the site administrator with easy to interpret Grand Total Sales and Customer totals. Insights such as Daily New Customers, Online Customers, and Unregistered Online Users are provided as well.
The Sales Report can also analyze Yearly Sales Totals and break those figures down into Monthly numbers of orders, total revenue, and average order amount.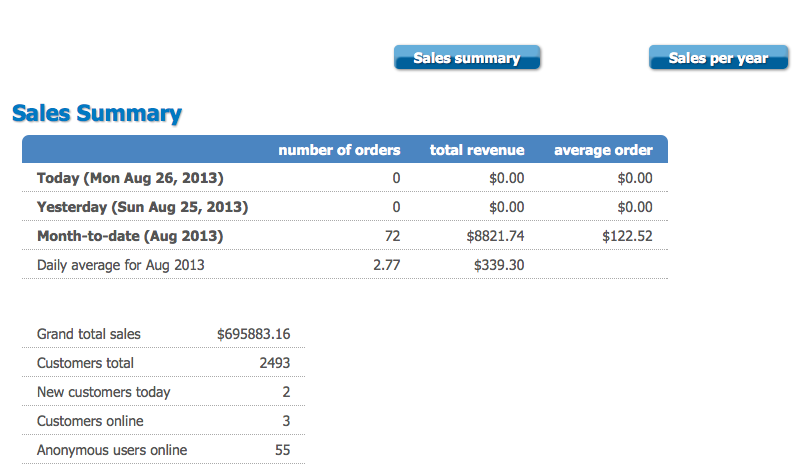 Total Control contains all of the web tools a developer, graphic desginer, or business owner may need to complete any project. CLICK HERE to discover all of Total Control's features.