Total Control's Logo feature is an easy way to create logos for your website. You can set two different website Logos to be continuously displayed in the header and the footer of each page. Creating a logo is easy, just upload any image or art file (that is in the appropriate file format) into Total Control's image manager and then select the file as the Header Logo or Footer Logo. This feature adds a very well-put-together appearance and feel to the website and doesn't require a lot of time or effort to create.

Each Logo image can be thoroughly customized. Text can be associated so that the Logo is searchable by search engines. Incorporate search terms in the Logo text when possible.
The Logo can be set so that when clicked-on the user is taken to a specific page. Many sites choose to make a clickable Logo a link to the home page.
You can also use Cascading Style Sheets (CSS) to customize the logo with specialized styles and appearances.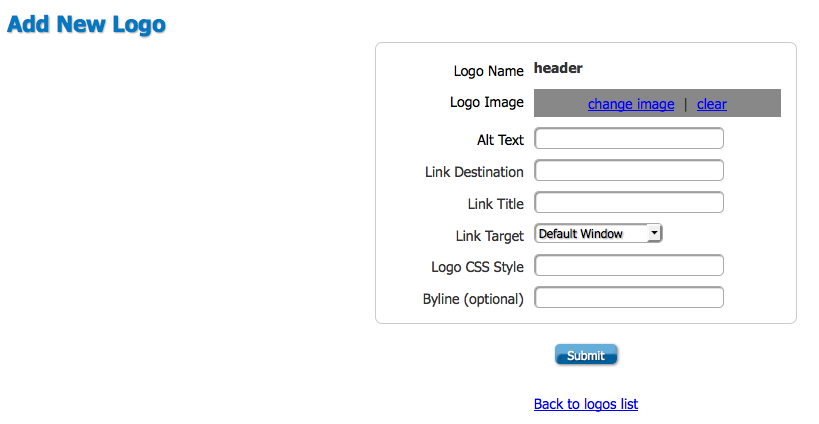 Total Control contains all of the web tools a developer, graphic desginer, or business owner may need to complete any project. CLICK HERE to discover all of Total Control's features.