Total Control is a great way to manage E-Commerce store websites. Each E-Commerce website's store settings can be quickly adjusted by the site admin.
One useful setting is the option to enable or disable the online shopping cart. When enabled, site users will be able to add items to their cart and successfully checkout using PayPal or Credit Card payment methods. When the shopping cart is disabled, the store resides in "Online Showroom" mode, so that site users may browse items but are not able to purchase them online - this feature is utilized by businesses who want their inventory available for viewing but who don't offer shipping or can't offer online purchasing.
The site admin can configure the way store items are displayed, choose payment processing options such as PayPal and/or Bill Me Later, and authorize.net.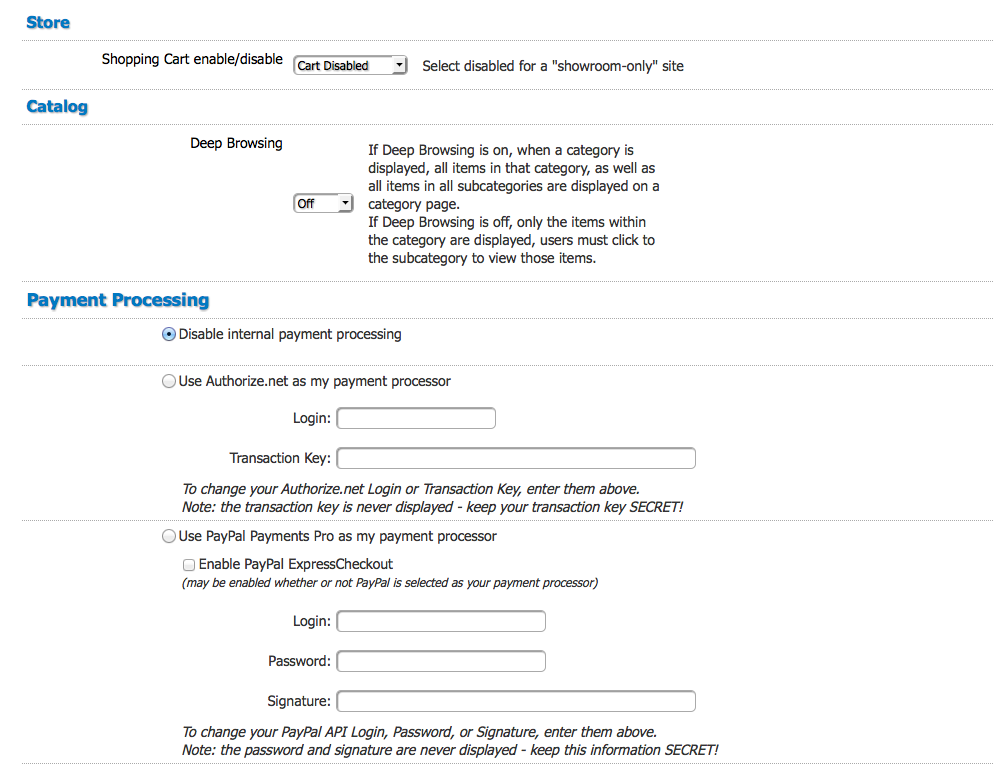 Options such as sales tax, shipping and handling fees, and order numbers can all be thoroughly managed.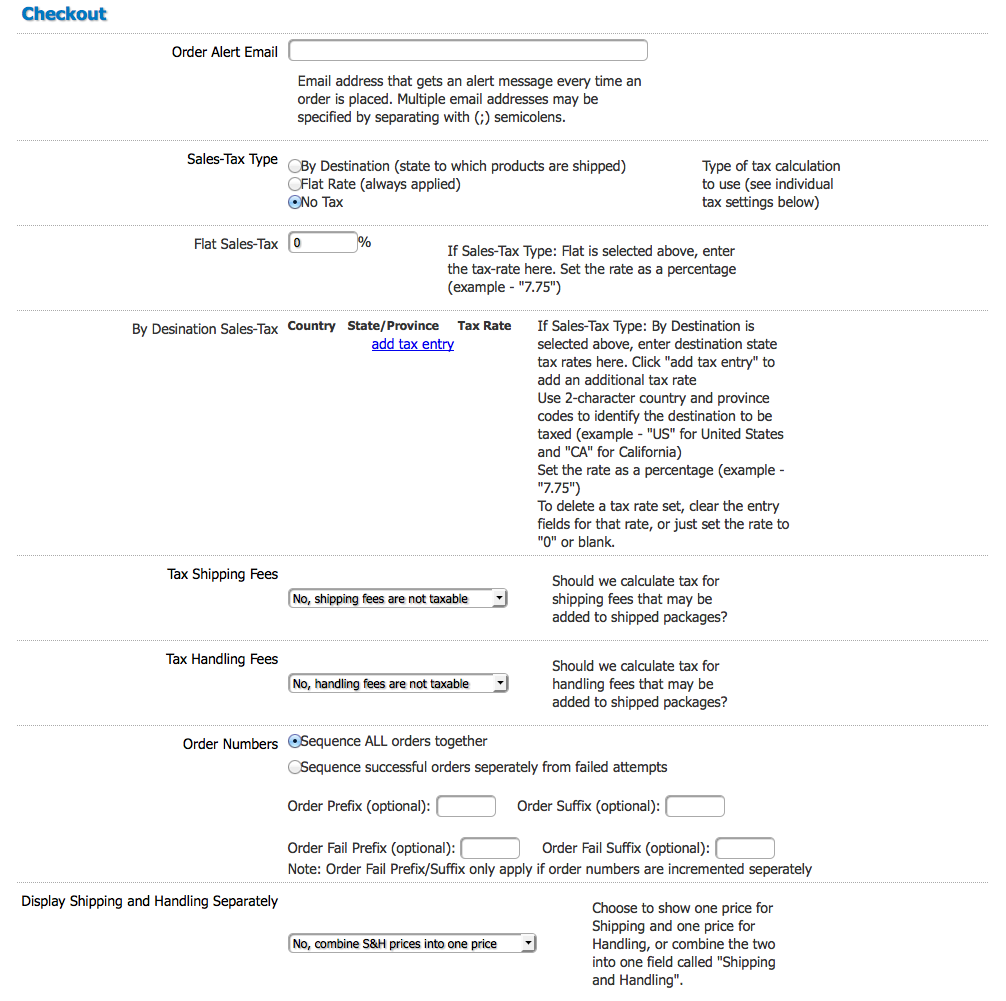 Shipping can be configured either through USPS or FedEx. Client FedEx information can be imported into Total Control to make shipments as easy as possible. Packaging and service options can be highly configured for both USPS and FedEx.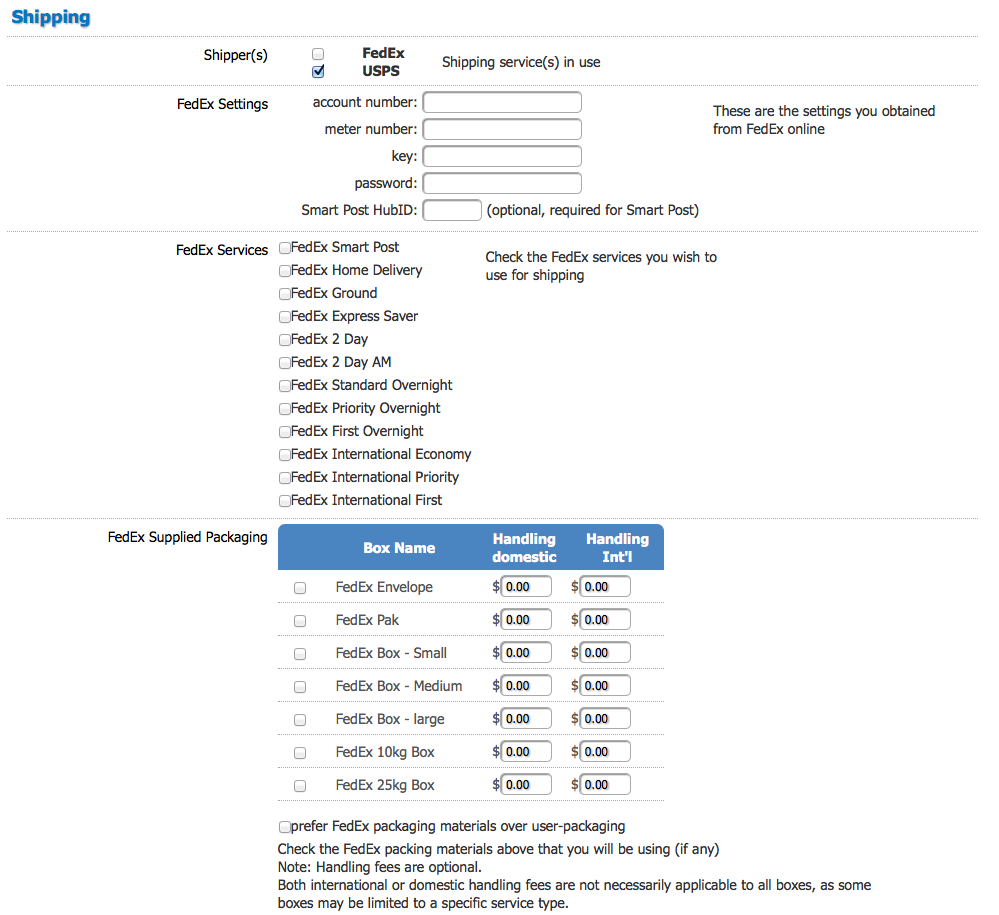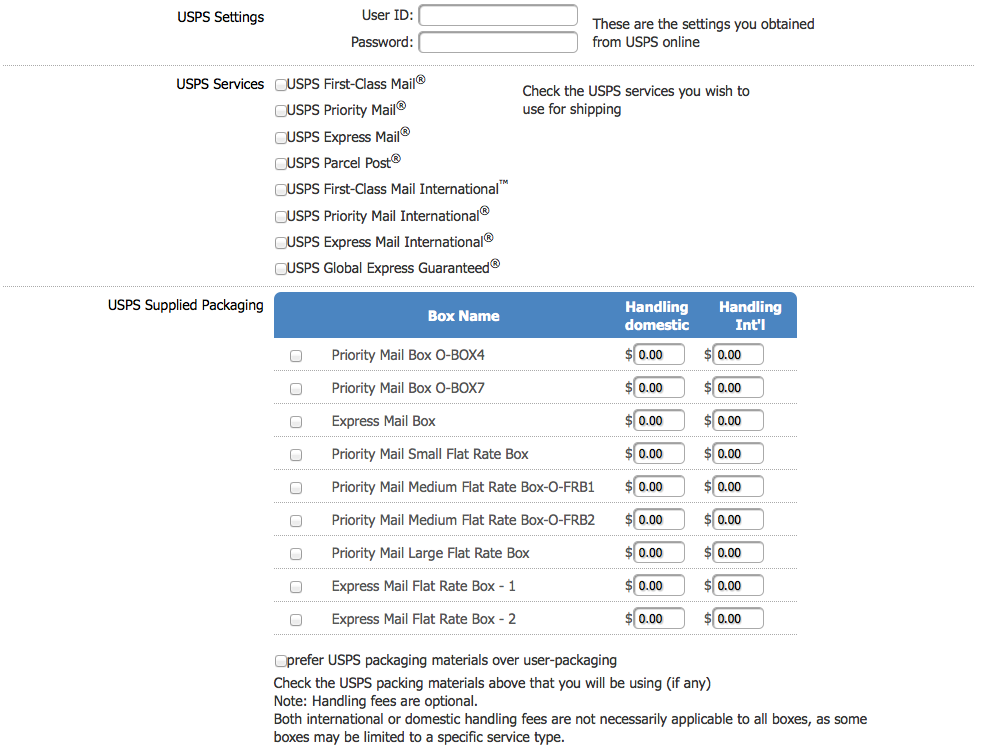 Packing and shipping times can be indicated to help provide delivery date estimates.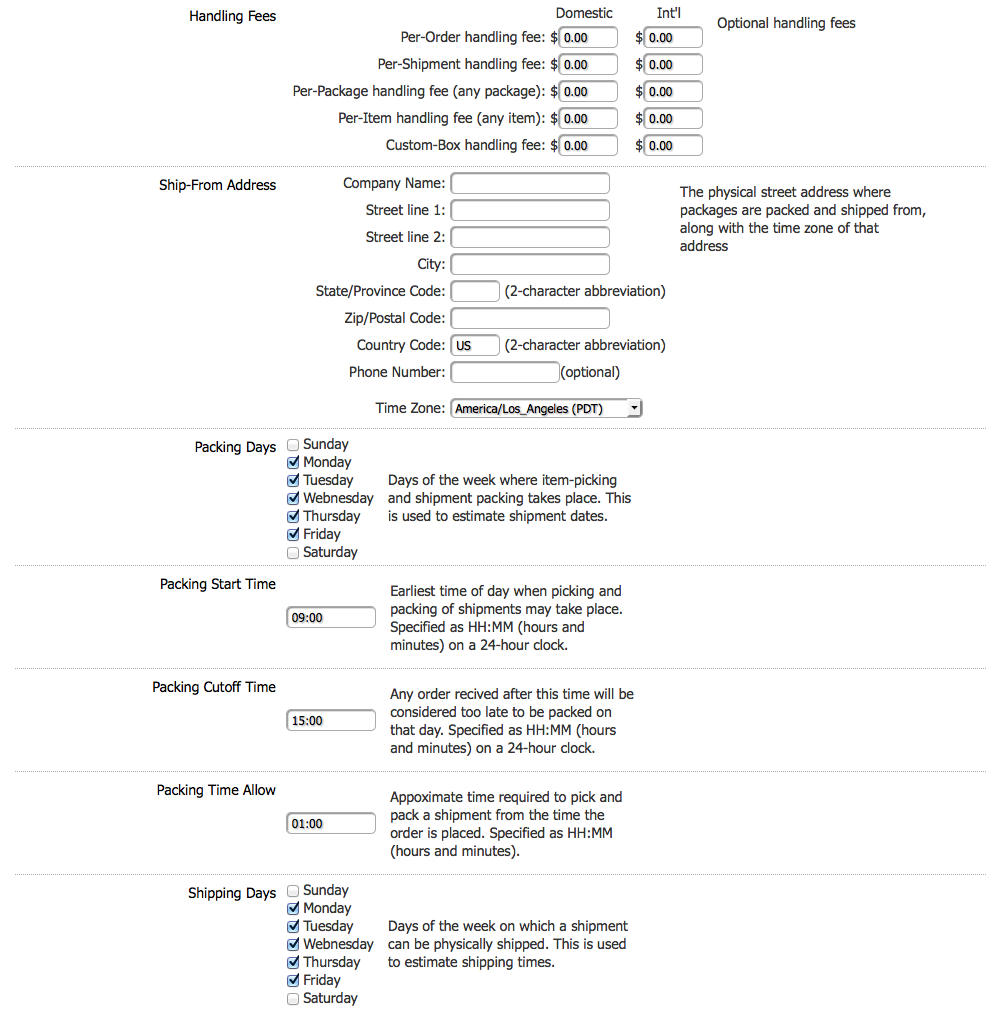 Total Control contains all of the web tools a developer, graphic desginer, or business owner may need to complete any project. CLICK HERE to discover all of Total Control's features.