Total Control contains an easy-to-use blogging tool. Blogs can be written within the Total Control interface, or be pasted into the blog document. The blog form itself is very intuitive with functions that will be familiar to users of microsoft word-style programs.

Blogs can be easily edited to contain images and video. CSS and Java elements can be easily incorporated to add specialized appearances and effects to the blog.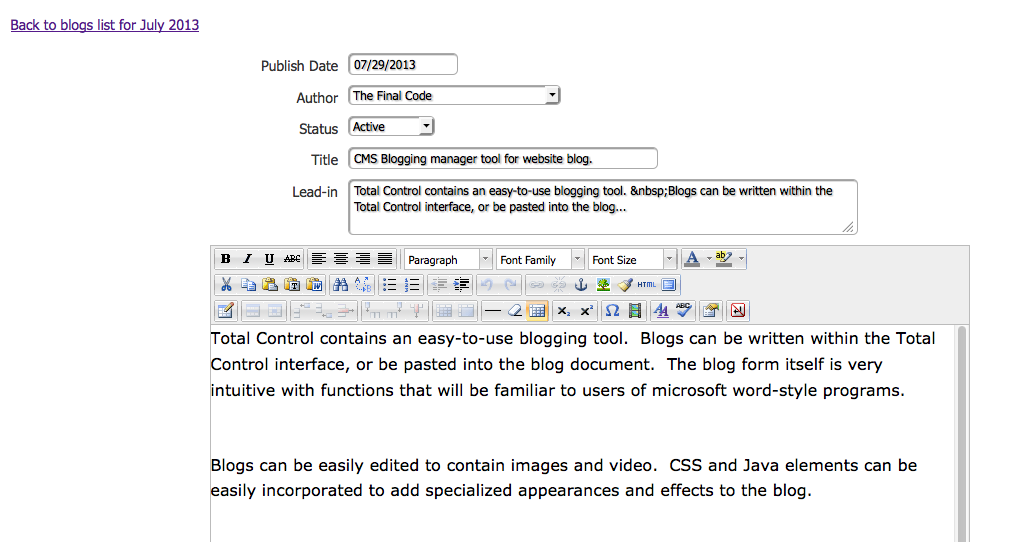 Blogs created for your website receive individual URLs, and forms are included to add meta information such as unique page titles, keywords, and descriptions. This allows each individual blog to receive great search engine traction.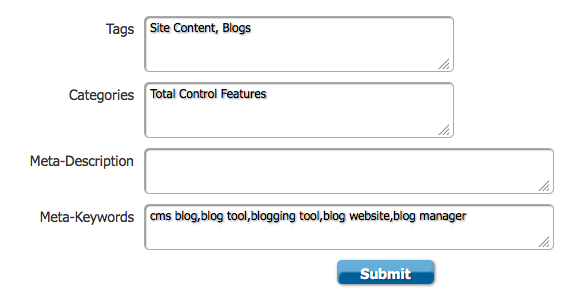 Blogs can be naturally organized into categories so that your site's users can easily browse blogs based off of what they might find interesting.
Using the page builder it is easy to insert blogs into any web page. You can choose to either display entire blogs in webpage sections or only the blog headlines.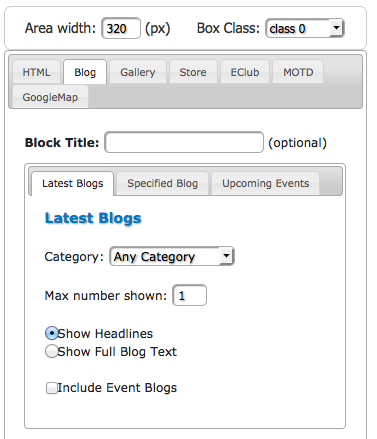 Blogs have a "Make Event" option. This option is useful if you want to use a blog to announce an upcoming event. When the blog headline is displayed within a page a countdown timer will be displayed which marks the remaining time until the event.

Total Control contains all of the web tools a developer, graphic desginer, or business owner may need to complete any project. CLICK HERE to discover all of Total Control's features.