A local psychotherapist recently contacted our office inquiring about a technical solution. He is working in conjunction with a Los Angeles based psychotherapy study center. This study center trains psychotherapists to become analysts in a specific persuasion of the field.
The study center needed to launch an email campaign to advertise a seminar they were conducting. They were looking for a person to manage their email campaign using one of the common mailing managers such as Constant Contact or MailChimp. If you aren't familiar with these applications - these are programs which send bulk emails. A bulk email can be designed or chosen from a template, then the email addresses of the recipients are selected and the email is sent out to every user on the recipient list.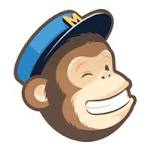 The study center had requested a quote for the email campaign from another company. The quote seemed too expensive to the study center. They had a reasonable budget but felt that the quote was a bit out of range for the job. The local therapist contacted us and explained the situation. He asked if we could manage the email campaign for a more competitive price.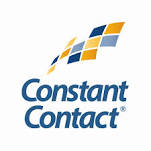 Email campaigns are one of our favorite types of jobs to perform because they are fun and they usually turn out very well for our clients. It is very satisfying when our clients report that they received a great response which exceeded their expectations.
We reviewed the study center's website just to develop a thorough understanding of their practice and their situation. We noticed they weren't really able to edit or update their website which they expressed that they weren't satisfied with. It contained coding errors and wasn't setup to target search terms relevant to their practice. They also didn't have statistics reporting so they couldn't determine if they were receiving traffic to their site.


Our content management system contains a built-in bulk mailing manager with all of the same functionality as a comparable application such as Constant Contact, Campaigner, iContact, Send Blaster, MailChimp, Stream Send, and others. From within their website our users can create a uniquely designed bulk email, add users to their mailing list, and bulk send the email. Our system intelligently staggers the email sends so that they are not marked as spam.
We proposed that we kill two birds with one stone and just build the study center a new website which was search engine optimized, included our "E-Club" bulk mailing manager, and we offered to create the bulk mailer and manage the email campaign for them as well. We did all of this for less than half the price that was being quoted to them for a one-time bulk email blast! We also decided to help out the local therapist who inquired on the study center's behalf and design and build him his own website for free just as part of a nice "package deal".
We understand that certain jobs which are very simple, quick, and easy for us to accomplish may take much longer for another company because they don't possess the same self-engineered tools that we do which allow us to work so efficiently. As a result, our costs tend to be lower for most jobs than our competitors and our turnaround time faster.
We finished the job fairly easily and launched the campaign without issue. A few weeks later the local therapist who initially contacted us called us very excited to report that the email campaign went much better than the study center really expected it to. They received an overwhelming response from the bulk email and were able to book more attendees for their seminar than they anticipated. Now, the study center is so enthused with our work that they want us to build an online store in their website so that users can purchase admission to their seminars directly from the website! This is actually a simple operation because our content management system also contains a built-in store / e-commerce shopping cart. The store is programmed to contain PayPal and Authorize.net compatibility so when they decide they want the store products they will just add products and be done.
We love it when everything goes better than planned and it is always nice to branch out and diversify the types of clients that we work with.