Custom website design solutions in Ventura CA.
Last year one of our current clients walked into our office on Main St. in Ventura seeking an urgent / emergency website solution for her business. Her previous web designer was overloaded with work and wasn't able to deliver the site. She was in a tough spot because she and her partners needed the site delivered as soon as possible to demonstrate to investors ready to finance her business plan - so time was of the essence.
Their web-developer had become backed up on projects and didn't have time to complete a very interesting site they were trying to have completed. We demonstrated our Content Management System (CMS) to her and walked her through our development process explaining that we could complete the work she was were requesting for her organization within a day or two. This client has a unique business and is a quite different than many of the small local businesses we work with. We were very excited to have the opportunity to diversify our client base and expand upon the range and types of website solutions we have created. We feel that anytime we can create a new or unique solution for a client that it expands and increases our versatility, knowledge, experience, and the value we can offer to clients.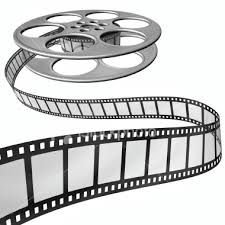 Right on the spot we viewed a one page draft of her website - it was absent of any content - so it was really just a color scheme and idea. Our production manager mocked up a draft of his own in our proprietary Content Management System (CMS) with her in the office to demonstrate how easily and quickly we could produce the site she was requesting. She was so impressed that she immediately agreed to hire us to produce her website. Then her husband who had been waiting in the car walked in to our office to see how things were going - she explained to him that we had already made more progress in a few minutes than the previous developer had in months - they were both impressed.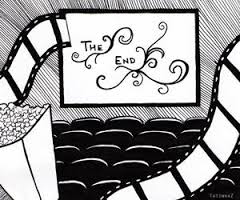 We finished the site and made several requested revisions within a few days until the site was perfect. We informed them we'd have to develop a few customized features for their site which would take more than a few days to create. This worked out perfectly because they didn't immediately want that functionality. Several site items are to be strategically launched at a later date in accordance with their business plan.
The company itself is owned and operated by a group of women with backgrounds in higher education, entertainment, and film. The goal of the organization is to provide recognition to women in film by providing an outlet channel for their creative works - the website we've creaated for them serves as a tool to help them achieve this goal.
See more at: http://www.SolSistersRising.com/

The site in question is actually quite an interesting directory-style site for independent films and their female creators. Users can browse the site, learn about various female independent filmmakers - some noteworthy and some lesser known - and even download the films for a fee. It is one of our staff's favorite creations. We have created directory-style sites previously so it was relatively easy to draw upon our previous experience to make the site function as intended while looking great as well. Naturally, even in cases in which we've completed projects with similar functionality each client and each website remains a unique job because each person and every business is a little different from each other.

The first stage has been launched and both the site and organization have been exceptionally well-received. When our client is ready to move forward with the next stages, which involve the inclusion of downloadable full length movies, as well virtual film festivals in which university professors can group films which they feel have educational value for review by their students. Many more stages are to come and there are numerous interesting possibilities which the site will accommodate. If you're interested then check back often as new things are added.

Our client couldn't be happier with the website and they are growing and gaining traction all the time. They have even added another proprietor to their group and all is well.
If you are in need of a custom website solution which requires some special features you can't easily find in pre-packaged website solutions, and you're not sure how or where you can bring your project to life, then you need to contact us to discuss your project.
We offer no cost, no obligation consultations and quotes and we'll be able to easily and quickly determine if we can meet your request and at what price. So whether you need to provide a database channel for indepent films, provide real-time news feeds to your friends overseas, have complex online store requirements, or just feel like creating something crazy and amazing contact us now and we'll get to work on your project. Walk ins welcome!