New Google update may affect your website
in July 2018 - Read on for details
& Our FREE Solution.

This is an important message regarding your website - Please read completely.
As you know, we specialize in a variety of web development, digital marketing, and design services. Part of our operations involves examining the most recent developments in web technology and logistics, and ensuring that our services and methods conform to the digital landscape at large. When an important development is presented that may affect your website or your digital presence, we bring this to your attention, explain how it affects you, and offer a solution.
There is an approaching Google development that you should be aware of. This is an update created by Google which will go live in July 2018 and will affect the way sites are shown in the Google Chrome browser.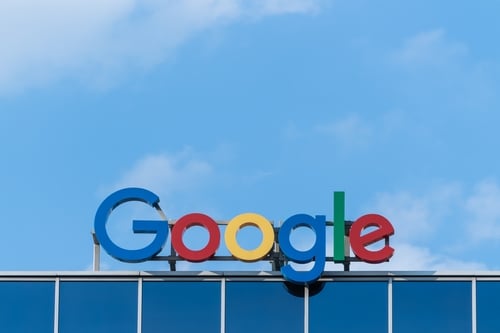 HTTPS encryption is the method by which communications between your browser and the website you're viewing are secured. If you're banking online, using a financial based website like PayPal, or are in the checkout phase of an online store like Amazon, you'll notice the website address starts with a bold green "https" signal, a green padlock icon which is closed, and usually the word "Secure". This is your browser notifying you that it's safe to transmit personal data, financial information, or your credit card number.
For some websites, the Chrome browser may display a bold red "Not Secure" phrase and a red opened or broken padlock icon before the website address if the site doesn't use encryption and appears to request or accept the transmission of sensitive data.
To make your website secure to transfer sensitive information requires an SSL Certificate (Secured Sockets Layer). This is a certificate which provides the details of your website's identity and your business to a trusted certificate authority. Receiving an SSL Certificate demonstrates your trustworthiness because a known, trusted resource is vouching for your website through the certificate.
Until now, most websites without an SSL have been displayed with a simple, plan, http:// prefix to the website address, with no indication of secure or not secure. However, in July 2018 Google is releasing a new version of their Chrome browser, and as part of an effort to build a safer internet, all websites without an SSL certificate will be presented with the bold red "Not Secure" phrase and a red opened or broken padlock icon before the website address.
This will have two likely effects.
First - It could cause new website visitors to not trust your site, not trust your business, or fear staying on your website. Whether this is fair or not, perception is important, and users who don't understand the nuance of encryption could be scared away from your website.
Second - Some experts have theorized that not having a secure site may adversely affect your website's performance in Google Search. Afterall, Google runs their search engine and builds the Chrome browser, and they are the party pushing for this conformation to heightened online security. It's very reasonable to expect that business websites which practice Google's preferred security practices will naturally rank higher than the websites of similar businesses which do not. When Google ranks a site highly in its search results, it's effectively recommending that site to the user, so it's reasonable to expect that unsecured sites are less likely to be recommended through high search engine results.
What We Recommend
There are several ways for you ensure your website meets the most modern standards of encryption and security.
Purchase an SSL through a third party.
GoDaddy is the most used supplier of SSLs, but other companies sell them as well. The price of an SSL can vary, but GoDaddy's pricing starts at $75 per year, and must be renewed every year.
Get a Free SSL through The Final Code
We can install an SSL on your website that provides the same level of security as any third-party SSL. We can provide this for free for a limited number of clients, and will perform this service on a first-come / first-serve basis.
To request a free SSL configuration for your website, please contact us asap to request this service as we can not extend this service to all clients.
For clients who don't contact us to request a free SSL, there will be a $75 service fee to either install your third-party SSL or build an SSL through The Final Code, so please don't wait to request this service.
If we do this favor for you we're hoping you will do us a favor and write us a great review.
Give Us a Call 805-243-8321